Demon Music Group annonce la sortie d'un box de huit vinyles « The Vinyl Hoard » pour le 28 octobre 2016.
Ce coffret contient les live The Eagle Has Landed part II & III et le concert du Rock Sound Festival 2006 (extrait du DVD To Hell And Back Again).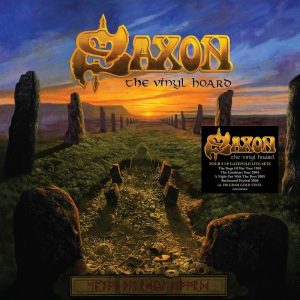 L'artwork est encore une nouvelle fois signé Paul Gregory.
Cette édition, limitée à 500 copies et dédicacée par Biff Byford, est uniquement disponible sur Amazon.