The Scintilla Project est un nouveau groupe composé de:
– Biff Byford : chant
– Lionel Hicks : batterie
– Anthony Ritchie : basse
– Andy Sneap : guitare.
Le premier album « The Hybrid » sera publié le 18 août prochain via UDR Music. Les chansons de l'album sont directement inspirées du film de science-fiction/Thriller « The Scintilla » (réalisé par Billy O'Brien).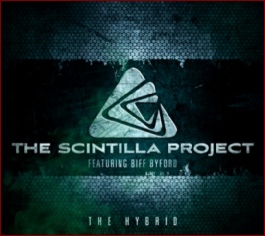 01 Scintilla (One Black Heart)
02 Beware The Children – (Video clip ready June 23rd)
03 Permanence
04 Some Nightmare
05 Angels
06 Pariah
07 The Damned And Divine
08 Life In Vain
09 No Rest for The Wicked (Saxon recording as featured in the film – taken from 'Call To Arms')
Interview de Biff Byford et extraits de l'album:
La page « concerts » est mise à jour.
Moyennant 70$ (environ 51,50€), vous aurez la possibilité de rencontrer le groupe, de prendre des photos avec les musiciens, d'avoir un pass vip, un cd live exclusif, accès aux merchandising avant tout le monde et une réduction de 10% sur tous les articles. Il y aura seulement 20 tickets vip disponibles par date.
Rendez-vous à cette adresse pour les réservations: http://rockeventsonline.com/bands/saxon
A noter que 10% des recettes de cette opération seront reversées à une oeuvre de charité (Nordoff Robbins Charity).